Palmerston Crocs Junior 7s Tournament
The Palmerston Crocs Junior Rugby 7s Tournament is an annual 5-week tournament organised and run by Palmerston Rugby Union Club at our home ground at Moulden Oval. It's great for off-season fitness training and skill development and is a lot of fun for everyone involved, both on and off the field!
First held in 2013 with 6 teams entered, the tournament has gone from strength to strength over the years and now regularly fields 25+ teams. In 2017 it was recognised at the Australia Day Awards as the 'Palmerston Community Event of the Year'.
Format
Teams play in a round robin format on Friday nights from 6pm onwards.
MIXED TEAMS
Under 6s
Under 8s
Under 10s
Under 12s
BOYS OR GIRLS TEAMS
Tournament Dates
Kick off – Friday 23 August 2019
Final night & presentations – Friday 20 August 2019
Training
For Palmerston players, training commences on the Tuesday two weeks before the tournament kicks off, then continues every Tuesday for the duration of the tournament.
Registrations
FOR PALMERSTON PLAYERS
As this is considered an extension of the regular season, no further registration fees are payable by currently registered players. Palmerston teams are entered in all age groups.
NEW PLAYERS ARE VERY WELCOME!
Come and see us in the clubhouse on any training night before the tournament commences. A player registration fees applies for all new players.
TEAM REGISTRATIONS
All clubs are invited to enter teams across the age groups. If a club doesn't have a full team in a particular age group, Barbarians teams can be formed. There are no club or team registration fees payable.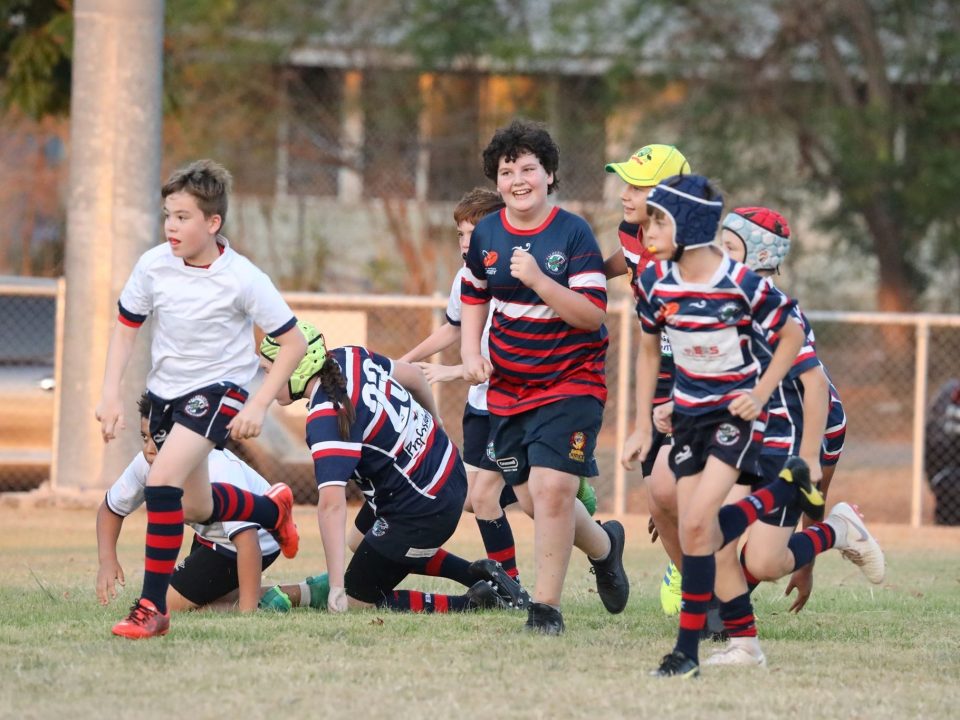 Invitation For New Coaches And Referees
If you've ever thought of becoming more involved in junior rugby, now is the time to do so! The Junior 7s provide a perfect opportunity to develop and improve your skills in a supportive, club-oriented environment. If you are interested in refereeing, the NTRRA runs a referees course prior to each tournament and mentors are on hand for the duration of the tournament. Please contact the club if you are interested.
Contact Us
For further information about the Junior 7s Tournament, please get in touch via the 'contact us' page.